Gizmo Films has joined Studio Soho in the production of this Christmas's comedy 'Surviving Christmas' written and directed by the world renowned James Dearden (Rogue Trader, Pascali's Island' and Fatal Attraction).
An all star cast incudes:
Julian Ovenden (Downton Abbey), Gemma Whelan (Game of Thrones), Joely Richardson (Nip/Tuck), Patricia Hodge (Miranda), James Fox (Patriot Games), Sally Phillips (Bridget Jones) and Ronni Ancona (The Big Impression)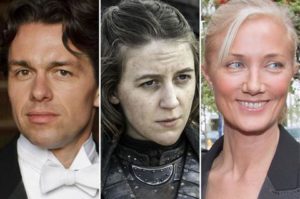 The film has now entered the final stages of post-production with Aquarium Studios (Lady Macbeth, The Levelling, Mum's List)
The company producing the film has received EIS advance assurance (30% tax rebate and no CGT) and a small number of shares in the production company are still available. Contact us for more information.